Welcome, dear friend,
if you are reading this page, it means you love animals. This is great and I do thank you on their behalf.
Have you ever wondered if there is something we may learn from animals? And what is the best way to connect with them, with their love, wisdom and teachings?
"To evoke the power of an animal means to enter
into a state of complete harmony with the energy of that creature's essence.
The shamanic tradition of North American natives
teaches us to discover our power through animals,
with a divination system that has its roots in ancient wisdom.
The animals-medicine speak the language of Love
and teach us to rediscover our connection with Mother Earth"
(Twylah Nitsch, woman-medicine of the Clan of the Wolf, of the Seneca Nation).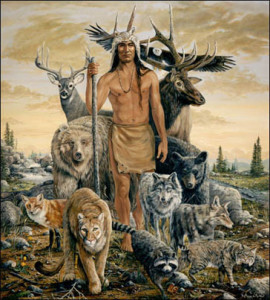 Seven guided shamanic journeys in order to meet and to learn the energy of seven Medicine Animals.
We shall meet on Zoom or CFC platform once a week, for one hour, more or less, to discover the teachings of

: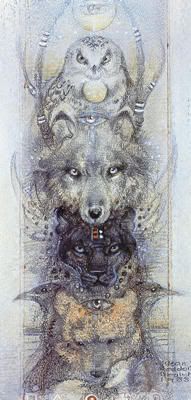 1. The Elephant: from the lack of the auto-esteem, of the courage and vitality into the desire to live, solid relationships and protection of your own family members.
2. The Dolphin: from apprehension, anxiety and depression moods into the full control of our emotions, new motivations and enthusiasm.
3. The Lion: from the lack of self-confidence and of faith in your own abilities and excessive shyness into the calm, serenity and personal power.
4. The Doe: from jealousy, anger and resentment into the profound, authentic and genuine relationships.
5. Wolves: from quitting expressing your own opinions, excessive introversion and resistance to changes into the awareness of the importance of your personal need and your interior rhythms.
6. The Falcon: from the sensations of inaccuracy and uselessness into the growths of your intuition, imagination and the courage to walk your own path.
7. The Butterfly: From existential crisis, feelings of loneliness and margination into the interior peace, courage in facing changes and balance.
Those are only few of infinite animals that long to share with us their wisdom and love. If we learn how to listen to them and revoke them in any moment of our life, they will always join us with help, support and protection. All we have to do is to learn again how to recall them. We all knew how to do it once. When was that? When we were children. Just think how many visible and invisible animals friends we had.
I have many testimonials, written in Italian, so I will describe you one case here:
There was a lady that took this course and she wrote me later: "I have been quarrelling with my mother-in-law since ever. Any time we went for dinner to her, somehow she always managed to provoke me till the point I had to answer her, and most dinners finished before the dessert as me and my husband left her. I felt very sorry for my husband later and I felt really guilty.
After this course with Joanna, during one dinner I was to respond her, but then I remembered the dolphin's teachings. I started to breath the way he taught me, I revoked all I learned during the journey and.. I didn't answer! And my mother-in-law stopped talking after some time! The situation repeated still during few next dinners, but then she noticed I wasn't reacting – and she stopped at all! "
Isn't it wonderful in how many different situations we may use the animals' teachings?
We will journey during our meetings listening to my drum to will meet an Animal and to learn his Medicine for you. I will give you also a recorder meditation so that you can practice your connection with the Medicine Animal whenever you want.
Let the Animals help you Heal!
Joanna Amicucci
Shamanic practitioner, Animal Reiki Master, Usui Reiki Master.